NORNICKEL AS AN INVESTMENT
Nornickel is Russia's leading metals and mining company, world leader in high-grade nickel and palladium, and one of the biggest platinum and copper producers. The Group also produces cobalt, rhodium, silver, gold, iridium, ruthenium, selenium, tellurium, and sulphur.
Currently, Nornickel is actively pursuing the strategy of processing capacities reconfiguration and business model optimization to maximize market cap and returns on invested capital for shareholders.
More details on strategy
WHY INVEST IN NORNICKEL
01. Leadership in the global industry
The world's largest producer of «green» metals, which help to meet stringent emission standards of global auto industry and facilitate decarbonization of the global economy.
World leader in nickel and palladium, largest platinum producer outside South Africa, with strong presence in copper.
02. Product range matches the global demand mix
One of the Company's main objectives is to make sure its product range matches the global demand mix for metals now and in the future, which is essential to generating demand for its products. The Company supplies its products to 34 countries.
Geographical breakdown of sales, % (as of 2022)
03. The world's best polymetallic reserve base
The highest grade of the metals basket (base metals and PGMs together) and a long mine life.
Resource base in the Arctic region boasts the largest proved and probable

ore reserves

.
Ore reserves are rich in all the key metals (nickel, copper, platinum, and palladium).
The lowest cash cost of nickel production compared to peers
Operations and assets
04. High degree of upstream and downstream integration with its own logistics infrastructure facilities
Downstream integration of mining into refined metals production with access to captive logistics infrastructure (sea and river fleet).
Full self-sufficiency in power, fuel, water and key raw materials — significantly smaller share in cash costs vs peers.
05. One of the world's lowest cash cost and carbon footprint of nickel production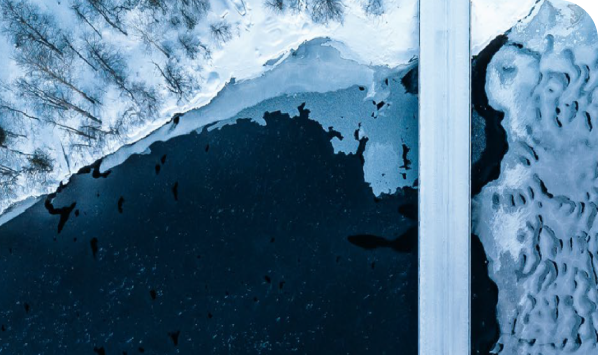 Please read more
06. Sustainably high EBITDA margin and conservative leverage through the cycle
Historically, Nornickel has demonstrated financial sustainability throughout the cycle: high profitability.
EBITDA margin
as of 1h 2023
Net Debt/EBITDA
by the end of 1h 2023
07. Disciplined investment approach and responsibility for capital
focus on Tier I assets. new investment management system.
Minimum IRR Hurdle Rate for New projects